Wedding Flowers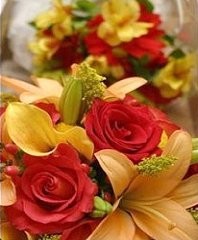 Make BENTLEY FLORIST INC. your first choice for premium fresh flowers and upscale design artistry for your dream wedding and all your special occasions!
We take special care to ensure the bouquets and on-site floral décor reflect your individual style and budget…whether you prefer timeless tradition or a sleek contemporary look.
At BENTLEY FLORIST INC., we go the extra mile to ensure your flowers are more than a memory. Our wedding consultants can offer lots of beautiful style suggestions in an effort to create the overall look you hope to achieve.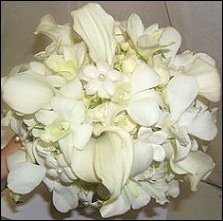 We will help you choose a bouquet that's just right for you!
With our talent, training and experience, we will bring your special day to life... with classic traditional bouquets, or more modern cutting-edge styles in bridal and wedding flowers.
We can create a more personalized look by adding embellishments to your bouquet and bouquet handle with sparkling touches or accents like pearls, berries, butterflies, decorative colored wire, rhinestones, ribbon, lace, feathers and almost anything else.
At BENTLEY FLORIST INC., we're more than just your average florist!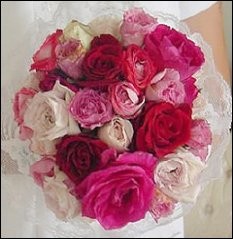 Our shop is located at 1270 South Belsay in Burton Michigan. Call us in advance at 810-742-3174 or 1-888-743-7673 to schedule a consultation, so we can help you start planning your next successful event.
Formal or casual...
Small gathering or social event of the year...
It's sure to be truly magical with flowers and decor by BENTLEY FLORIST INC.!